Advertisement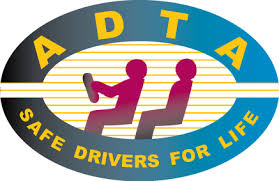 Get the most recent NSW driver's manual to study on the go
Take the learners practice test as many times as you want
Practice until you're ready to sit & pass the NSW driving test
Practice Tests that help you pass your NSW driving test faster
NSW residents who study the manual AND take our practice tests are much more likely to pass their drivers test than those who only read the manual.
The smarter way to prepare
Instead of going in unprepared, take our learners tests as many times as you want until you're fully ready to tackle and pass the official NSW learners test.
Practice test questions are structured just like the actual NSW knowledge test, so you'll know what to expect on test day
Take the practice tests as much as you like until you're ready to walk into that test fully confident and ready
These tests help first-timers, persons who've failed the test before, and people going for renewal permits
The learners practice test in 3 simple steps
Step 1
Select the category of your driving licence test.
Step 2
Practice tests similar to the real thing online
Pass
Sit your exam and pass since you'll be fully ready
Questions so similar to the NSW test
State-specific
States have slightly different driving rules, so it's best to get a NSW driving practice test than just a generic learners test. These questions are unique to NSW.
Just like the real test
Our practice test questions are similar to, if not exactly the same, as the state test questions because we take the facts straight from the learner's handbook.
Up-to-date questions
Our questions update when the handbook updates. So, you can practice knowing that you're using the accurate and current questions and NSW traffic laws.
Prepare for your learner's driving test
Prepare for your learner's driving test
Learners Test FAQs
FAQs
How many questions are in the NSW learner test?
Why should you practice the NSW drivers test?
How are the practice tests structured?
Do I need an account to access the practice tests?
Ready to access your Free Learners Driving Test Practice Questions?
Click button and get started practicing.
Start Now