4 Tips For When You're Involved In A Car Accident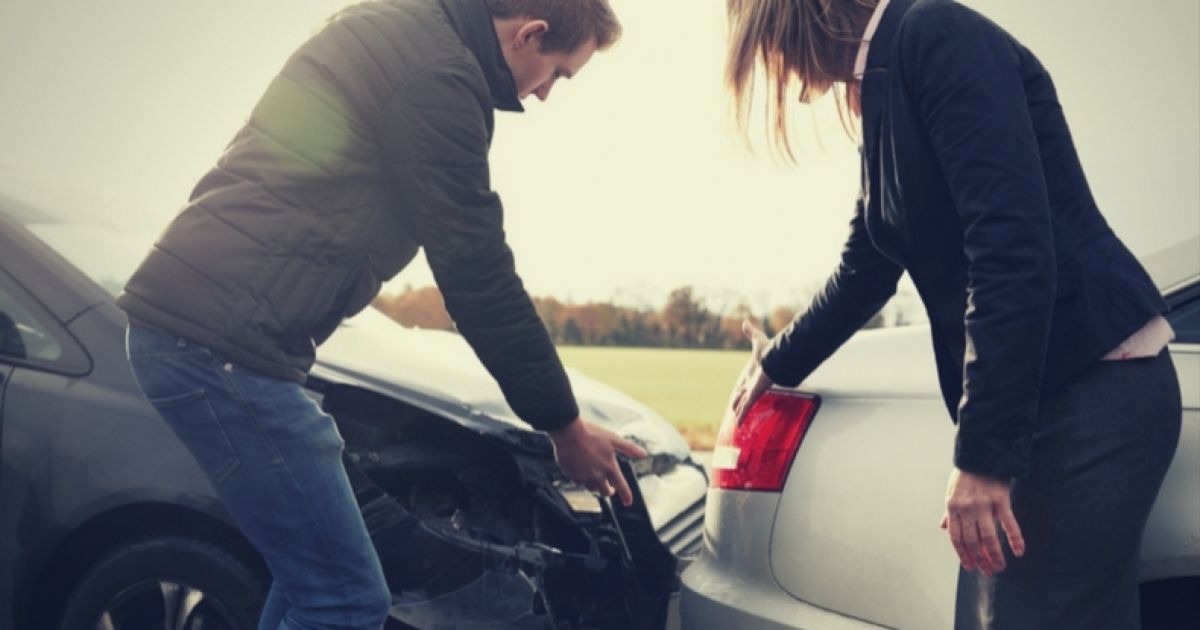 It is something no one wants to go through, but statistics show that in Australia 90 people are involved in serious car accidents each day. Speeding is the main cause of accidents in Australia, followed by drink-driving and driver fatigue.
No one wants to be involved in an accident, but it is important to know what to do if you do find yourself in this situation, whether it is a minor collision or something more serious.
Here are 4 of our tips for when you're involved in a car accident to help alleviate stress and confusion.
Safety
The safety of yourself, passengers, and other parties involved is paramount. The first thing you should do is make sure everyone is okay.
Check the safety of those around you. Do not move injured passengers because movement could exacerbate injuries.
Next, turn your hazard lights on and if possible move to the side of the road off the lane so you are in a safer space. Hazard lights are crucial because it signals to other drivers your car is on the side of the road and to proceed with caution.
If you are in an accident during rain or fog, it is especially important to turn your hazard lights on because of the low visibility. The last thing you need is another car crashing into you because they could not see you.
Hazard lights also help emergency vehicles identify your location easier, because there wouldn't be many other vehicles in the area with their hazard lights on unless they were also parties to an accident.
While waiting for emergency services to arrive, take care of your mind and try to be as calm as you possibly can. Don't worry too much about your car, the most important thing is YOU and your safety.
Cars can be replaced and repaired, it's easy to get quotes to get your car repaired following an accident, so it's best not to stress about this.
If it is safe to do so, take photographs of the incident to provide to your insurance company later. The police will most likely do this too if they are called to the scene but it is recommended that parties take photos of their vehicles regardless as evidence.
000 Emergency
Seek help from emergency services if necessary, including the police.
It goes without saying that if a person is injured, call the ambulance immediately.
For serious incidents, it is best to contact the ambulance even if a person might not look injured, because they could be suffering from something like whiplash or a concussion and not realise.
In New South Wales, the police are only required to be at the incident if:
1. There are fatalities or injuries;
2. A driver involved is suspected to be under the influence of drugs or alcohol; or
3. The drivers fail to exchange contact and license information.
If there is a minor traffic collision, police are generally not called because the incident does not often match the above three criteria.
Usually parties involved in minor traffic collisions can sort themselves out without police assistance, unless one party drives away and/or refuses to exchange information.
If a car is towed away, police need to be called so they can produce a report to provide to the insurance company.
Some people forget that the fire brigade do not only deal with fires, they also assist with rescues. For example, if a driver or passenger is trapped in a vehicle, the fire and rescue team can help them with their road crash rescue (RCR) equipment.
During colder months, the number of rescues is often higher than the number of fires responded to.
Exchange Information
You need to exchange information with those also involved in the incident.
The following should be collected:
Names
Addresses
Mobile phone numbers
License plate details
Driver's license number
Insurance provider information
Insurance provider policy numbers
E-mail addresses
It can be hard to remember everything after a crash has occurred and chances are you won't be in the most sound headspace. The most important details to collect are their name, license details, and mobile number (or e-mail address if they do not have a phone number).
Oftentimes drivers involved in car accidents don't have their insurance provider information or insurance provider policy numbers with them, so this information is often communicated later.
It is easiest to take a photo of the other driver's license, to avoid typing mistakes when in the flurry of the moment.
When exchanging information, remain as calm and polite as possible. Do not admit fault and limit discussions about the incident, especially if it is a serious collision with police and possible legal teams involved.
Contact Insurer
After the incident has occurred, it is important to contact your insurer and notify them of the accident.
If there are police reports involved the police would have given the involved parties a report number. You can provide your insurance company with this number and they will be able to obtain the full report from the police.
Most often the police reports will be helpful in insurance claims, because they are official reports without bias; and they help establish what damages occurred from this particular incident compared to any damages that may happen later after the incident.
For minor traffic collisions, a police report is not usually generated, therefore not necessary to provide to the insurer in this instance.
In any event you will need to pass on the insurance information of the other driver involved, if applicable.
Your insurer will likely want photographic evidence from the incident, to ascertain what damages occurred as a result of the accident and what occurred before/after. Police could provide these in their report, or if not, you will need to provide this. It is best for you to take photos at the scene anyway for your own records.