Is Driving Test Easy to Pass?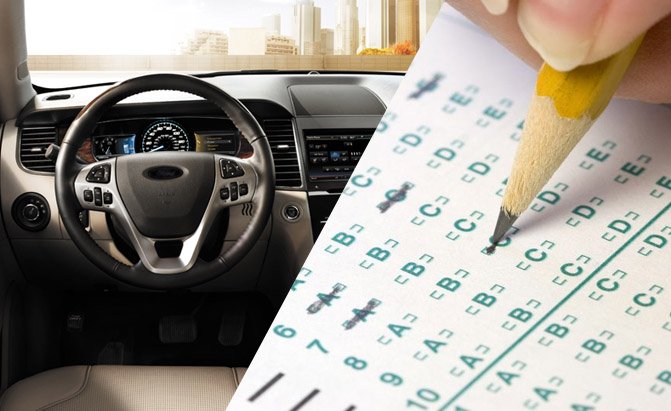 Driving is a skill that anyone can learn. But, it is also a complex task that requires complete concentration and control, both of mind and body.
As you know, a lot of people want to learn how to drive. Some decide to take a driving test, but they are unsure if it's easy to pass. The answer is yes, and no. Yes, a driving test is easy to pass if you know what to expect and practice well. But no, the driving test is not easy if you don't practice well.
This post will explain what to expect on a driving test and what you should do to pass the driving test.
Must Pass Two Test
You must pass a theory test before taking the practical driving test. The Driver Knowledge Test has some multiple-choice questions, which you must answer in a specified time. You must score above the fixed percentage, which differs from state to state to pass.
It's not enough to simply memorize the answers to the multiple-choice questions; you'll also need to know exactly what to do in weird situations that you might not have yet encountered in your driving. One of the best methods is to take the g1 practice test online to familiarize yourself with the test.
Some of the questions are pretty complicated, and you may need to take a few times at them before you get a handle on them. Don't worry, as the more you practice, the easier it becomes.
The practical driving test often referred to as the road test, is designed to assess your safe and responsible driving skills. As most people will tell you, the practical driving test can be an intimidating process. Before you know it, you'll find yourself sitting in a real car with an actual driving test examiner, whose job is to see if you are capable of driving on your own.
If you are capable, the examiner will pass you, and you'll get your driving license. If you're not, you'll fail and have to wait to reapply. During the test, the examiner will evaluate your ability to control the vehicle, drive safely under various conditions, obey traffic laws, and avoid dangerous actions.
Areas to Focus On
You have to be very careful when controlling. The main thing is to focus on the road only. That's why hands-free devices aren't allowed to use during the test. You have to have both hands on the wheel.
You must position the vehicle properly according to the rules of the road to pass the driving test. The position of the car in its lane is a significant aspect of road safety. The safest position is not driving on or crossing any lane marker. It is a helpful tip before you hit the road.
Signaling is another vital area during a driving test and will affect your final grade, as well as your safety. It is an essential part of driving as it shows other drivers your intentions. It's your ability to use turn signals as required.
Reasons for Failing
There are many reasons why a driver may fail the road test. One of the most common reasons is lack of knowledge about the traffic rules or inability to respond to situations. Other reasons are driving dangerously and violating the road rules.
Tips for the Final Practice
If you're taking your driving test for the first time, you may be feeling nervous or even worried. It is entirely natural and good to feel a little nervous before your driving test.
The best advice is to stay calm and take some time the night before to go over anything you're not sure about - maybe look at a few practice tests online for the theory test.
On the day of your road test, you can find yourself a quiet spot away from the hustle and bustle of the city, where you can practice the driving skills that you've been working on.
First, start by doing some parallel parking. Parallel parking is often used at the beginning of a driving test, and it's a great way to ease into your first driving test.
Conclusion
Therefore, if you know what to expect and how to prepare well, it will be easy for you to pass the driving test.