How Do Automated Car Washes Work?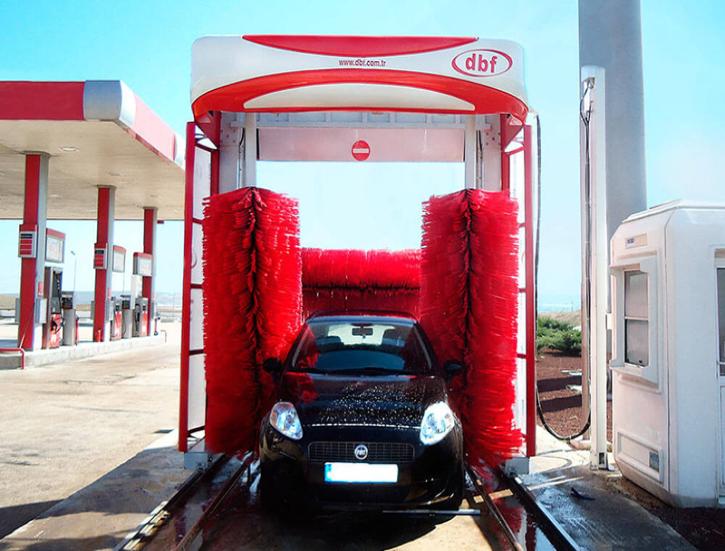 If you wish to have a pleasant weekend without having to mop through your car, there are automated car washes available all around the city. Washing a car with an automated car washer is not new. They are by far conventional than humans taking hours to clean a vehicle.
A robotized automated car washes can clean cars of different shapes and sizes. They are programmed to do so. People usually have thoughts of two when it comes to automated car cleaning. One who loves their car would never think to take it to an automatic car wash as it can smack the paint off their car. Simultaneously, others take their car to automatic cleaning, as they find it easy and cheap. The reality is most cars made in the past decade come with a protective clear coat which can handle such sort of thing from time to time. Most new car washes have switched from traditional brushes to foam-styled brushes, which would not beat the hell out of the car's exterior.
A properly maintained and time-to-time washed car really pays off when you decide to sell them. Similarly, a buyer looks for a well-maintained car as that would last longer. Buying a used car to save bucks is absolutely a great idea. When a buyer decides to buy a car, he needs to look after its overall condition. At the dealership, ask for a history report of a car. However, with the help of a proper Revs Check, you can generate one for yourself. The history report contains detailed specifications, financial reports, written-off details, and a car's stolen report. It keeps your buying experience as clean as automated car washes.
Car washes are more than our eye sees. It's just not a couple of machines moping around the vehicle with shampoo and water. There is a huge compartment just to park your vehicle to wash the car. The machines are complex and put lots of effort into making your car look new throughout the week.
Getting started
Most automated car washes use the code to get started. The machine then indicates you to put your car through the wash tunnel. Green "start" sign in the code machine alerts to begin moving your car to the right spot. Also, there is a sensor that indicates if your car is perfectly placed on the washing spot.
Driving through the conveyor
Now, once you are done with the machine, drive-in and put your car through the motorized track, rollover, and stop when the red light turns on. While you are in the compartment, put your car in neutral but not in gear. Or, if you are sitting inside the car, you can crank off the engine for a while. Also, don't use any pads and pedals at the moment.
Pre-wash
The machine starts running and pre-washes your car with strong chemicals. The chemical helps to wash out any stains and dust on the exterior of the car. For the record, the automated car washes are applicable for the car's exterior rather than the interior. Slowly drive through the pre-wash and proceed forward in first gear.
Foam Bath
After the pre-wash, your car comes to the foam bath. Here, shampoo and water mixture comes from several hoses in the compartment covering all vehicle sides. The automated wash can simply determine the size of a car and spread shampoo all around it. At the moment, all four wheels also get washed with strong water pressure and chemicals.
High-pressure wash
Starting from the top, high-pressure water helps to clean soap along with stains in the car. The pressure of water is enough to wash out chemicals on the car from every corner. Also, there are hoses fitted to every end of the machine to provide a high-pressure wash.
Brush wash
After that, rolling brushes wash the chassis and bumper of the car, respectively. The main brush wash rolls all over the vehicle to ensure everything is clean and tidy. These days, the brush is soft, which makes sure it doesn't smack the color of the car. The huge brushes roll all over the car for a couple of minutes.
Rinse and Drying Aid
After it's washed completely, there is a next compartment to rinse and dry the water off the car. The car is then exposed to special wax for polishing. Polishing happens in two stages; first, it's polished with a brush and later with the blowers. When the green light hits up, drive out of the washer.
If you were curious about how automated car washes work, now you have a complete insight. Automatic car washes are great if you don't want your hand dirty cleaning hours during holidays. As car technology advances daily, we might nearly see more advanced technologies in car washes.